Create a gorgeous donut bun in 3 seconds with this twist and fix bun maker!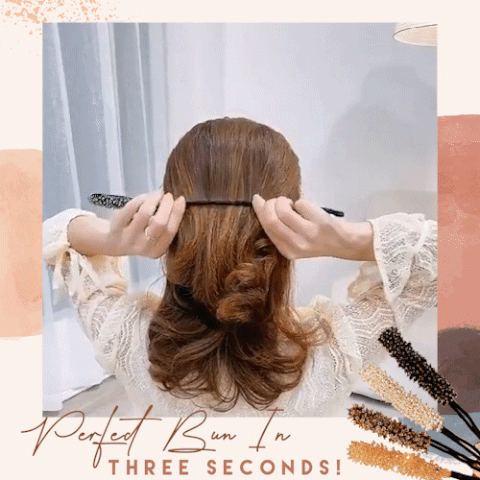 This stunning rhinestone bun maker let you create the perfect sleek donut style bun effortlessly! Simply pull your hair through the hollow center, roll your hair back up and fix the bun in a simple twist! 
Wear our bun maker in a half-up bun, low bun, or a top knot! This versatile piece will add a splash of shiny charm for any bun style! 
Garnish your buns with a subtle hint of extravagance with our 3 Second bun maker! 
SPECIFICATIONS: 

Weight: 25g
Length: 32.5cm
Rhinestone Band Length: Approx. 9.5cm
Color Options: Pink, White, Navy, Red, Black And White, Green
PACKAGE INCLUDES: 

1* Stunning 3 Sec Rhinestone Bun Maker