🌊🌊Represents the pure and beautiful sea, which always makes people happy!!



This fused glass wave sculpture was made using iridescent glass as well as 3 other shades of an ocean blue, with white for seafoam. Each piece was cut and placed in the body of the wave to create this beautiful piece.


It comes with a black wrought iron stand which it fits perfectly into. Great beach decor, or at your home to always remind you of that favorite time at the beach ⛱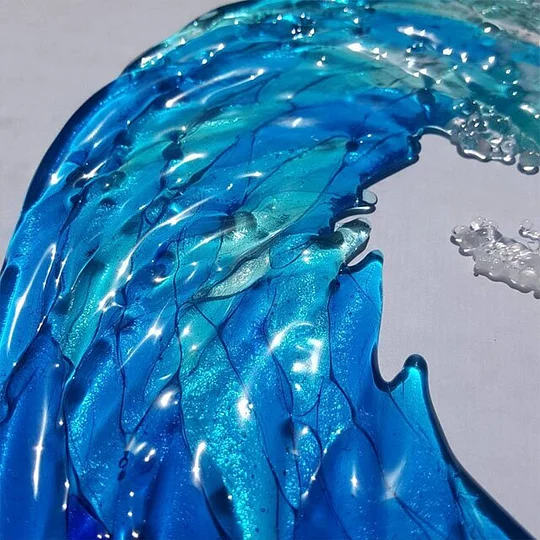 This gorgeous 12 inch round glass wave looks amazing on any tabletop or shelf but is especially magnificent on a window sill where the light can shine through the transparency of the different colored glass. It also looks amazing in a any room with a small tea light candle lit behind the piece of glass bringing tranquil blue light to any space.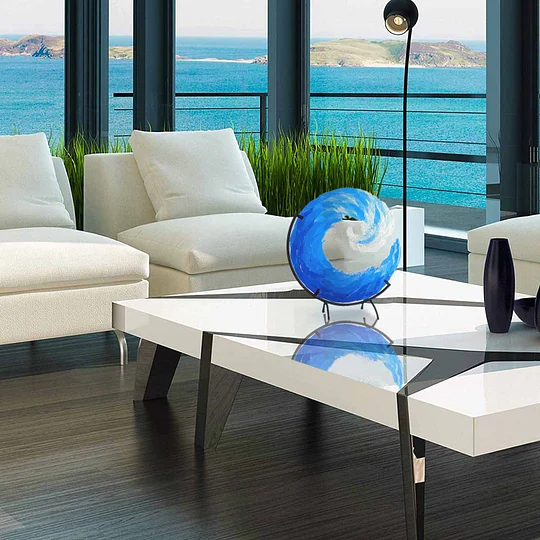 Each delicate piece of glass is hand cut and shaped to create the graceful wave. We carefully placed each piece of glass to create the image of swirling, moving blue water.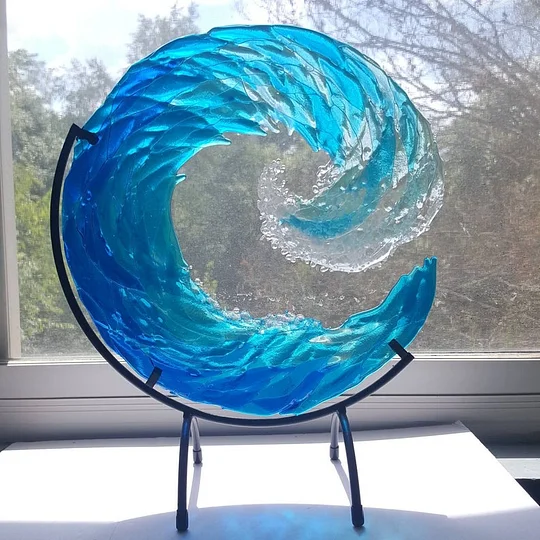 Crushed clear and white glass is added to bring the water and sea froth to life. It is placed in a hot kiln for 16 hours to melt the glass into the final piece. It includes a black, iron stand for display. The sculpture stand 14 inches high with the stand. The depth of the stand base is 6 inches.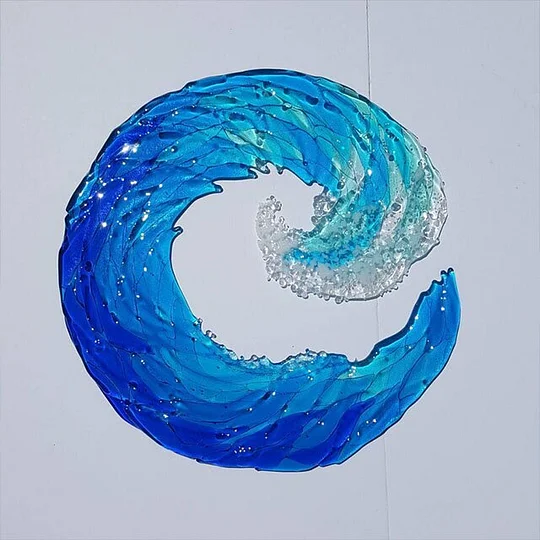 The ingenious and seamless fusion of gradients and the intricate details of the white foam formed by the impact of waves can be attributed to the lifelike details of the sculpture.These incredible ocean glass sculpture are carefully designed with glass resin to depict the waves in the ocean.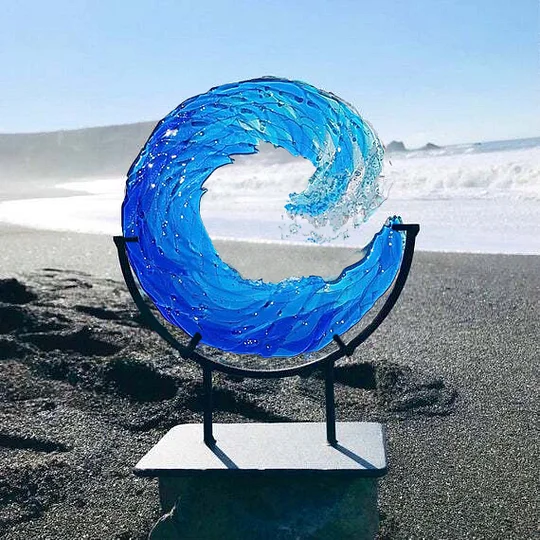 Size (inch):
Small: 5''
Medium:8''
Big: 12''