ENJOY A MOLD-FREE HOME WITH PEEL-AND-STICK CAULK STRIP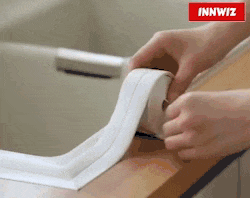 Trying to replace an old and moldy caulk? Mold Sealer is the next household must-have tape and an alternative from traditional caulk. You can easily seal the gaps and cracks professionally with peel-and-stick caulk tape. Even to the narrowest corner or curve!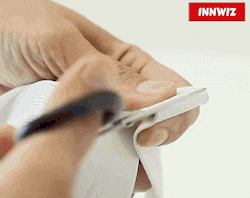 Made with strong self-adhesive tape, it is flexible and sticks stronger than any traditional PVC tape. Just stick this waterproof, mold-proof and oil-proof tape into any dry and clean surfaces. Widely applicable on bathroom, kitchen, sink, stove and anywhere that needs caulking! Available in 7 assorted colors and 2 sizes to blend seamlessly into your home.
FEATURES
QUICK AND EASY SEALANT Start caulking like a pro with InnWiz Mold Sealer! Cover cracks, gaps, and damaged corners with this seamless and cost-savings tape. Protect household items and automatically extend the life services.

STRONG SELF-ADHESIVE Stronger adhesive than any other traditional PVC tape! This premium quality self-adhesive caulk tape seals quickly without air or bubbles entering the gap.
PEEL AND STICK INSTALLATION This clean and cuttable tape caulk strip is flexible to peel and stick on anywhere, even the narrowest corner! Just peel off the adhesive sheet and quickly stick to the surface. No caulk gun and sealants needed.
How To Use
STRONG AND STURDY PE MATERIAL Made from waterproof, mold-proof and oil-proof material that helps cleaning any residue in ease. Provides a tidy and professional appearance over the surface as results!
VARIOUS COLORS TO MATCH Not your typical plain white caulk strip. Assorted with 7 different colors to become the perfect match with home interior and exterior designs!